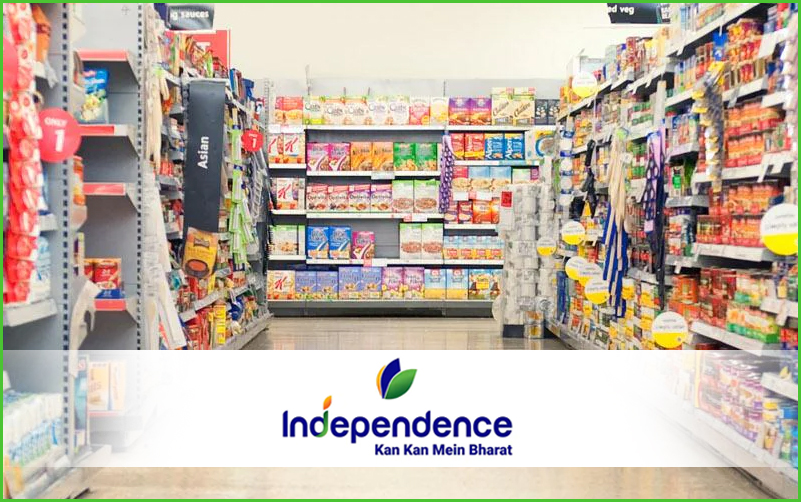 Reliance Pilot Launches CPG Brand 'Independence'
27 December 2022: Reliance Consumer Products, a subsidiary of Reliance Retail Ventures, announced the pilot launch of its new consumer packaged goods (CPG) brand "Independence" in the Indian state of Gujarat in December 2022. The company plans a nationwide retail rollout in the coming years through its own online and offline retail store network, and local independent stores. The entry of the conglomerate will heat up competition in the$100 billion Indian packaged food market, which is set to expand by about 8% compound annual growth rate (CAGR) over 2022-26, says GlobalData, a leading data and analytics company.
Bobby Verghese, Consumer Analyst at GlobalData, commented, "Reliance Consumer Products claims that its new Independence brand will offer affordable and quality products, such as edible oils, pulses, grains, and other daily essentials, sourced from Indian farmers and customized for Indian palates. In light of spiraling inflation, pocket-friendly commodities can appeal to 69% of Indian consumers who have started buying cheaper alternatives/retailer's own brand products, continue buying them, or are doing so more often."
With the launch, Reliance Consumer Products will join the Indian CPG heavyweights, such as ITC, Tata Consumer Products, Adani Wilmar and Patanjali Foods. However, unlike the other companies, the company has the advantage of being backed by thousands of Reliance Retail offline/online retail stores, including Reliance Fresh, and its Jio Mart online shopping app. Moreover, Reliance Retail has been rapidly scaling up its presence in the country in 2022, after acquiring the lease of Future Retail's chain stores, including Big Bazaar, Easyday and Heritage.
Verghese added, "The expanded network will provide more impetus to the Independence brand, given that 54% of Indian respondents in GlobalData's Q4 2022 consumer survey said they shopped at Reliance Fresh for food/drinks in the past year. A similar percentage of respondents said they shopped at Big Bazaar and JioMart. Reliance also plans to roll out the Independence brand through 'kiranas' (independent mom-and-pop stores) that dominate the Indian CPG retail market."