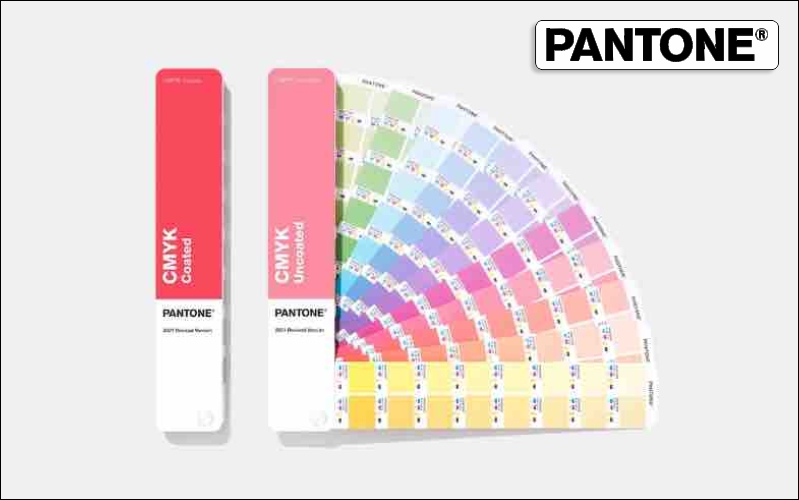 Pantone's New CMYK Coated & Uncoated Guides Are Now Produced With G7® Calibrated Printing
28 August 2021: Pantone LLC, the global authority on color and provider of professional color standards for the design industries, announced that CMYK Coated and Uncoated Guides will now be available printed using G7® calibration, making them achievable at almost any print provider in the world. The CMYK Guides offer more colors to choose from, with 1,889 coated colors that do not match any existing Pantone Formula Guide Coated color, and 1,653 unique uncoated colors that do not match any existing Pantone Formula Guide Uncoated color.
The CMYK Guides are an ideal way to visualize, communicate and control colors for type, logos, borders, backgrounds and other treatments. It is printed to the G7 technical standard, using CRPC reference press spaces for #1 coated and uncoated paper to the G7 Colorspace conformance level. In addition, colors that already match main Pantone colors will be marked so that unique colors can be identified with ease.
"By marking the unique colors, designers can find colors 'in-between' traditional Pantone Graphics colors and because the Guides are printed CMYK, all the colors are achievable on a modern printing press or digital press," explained Lou Prestia, Senior Product Manager at Pantone.
Text weight paper is used to match popular print specifications, and includes color index, lighting evaluation tool and design software. Pantone is the only internationally recognized color communication system, allowing users to specify Pantone colors with confidence even whether manufacturing is close to home or half a world away.
www.pantone.com