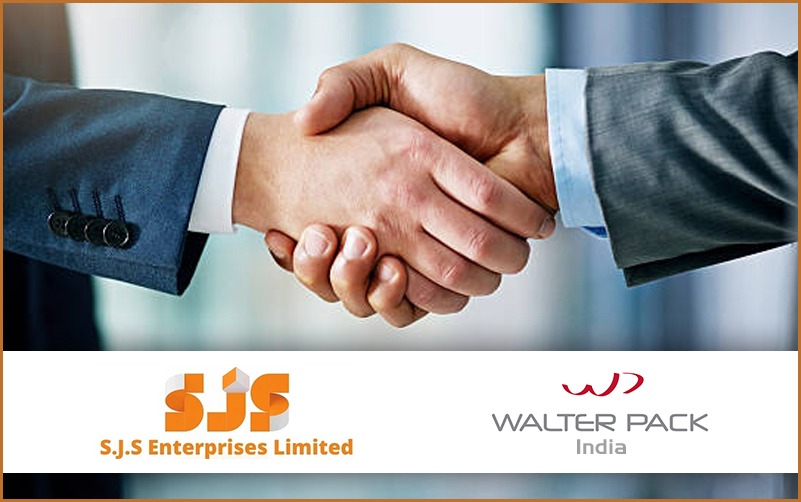 SJS to Acquire 90.1% stake in Walter Pack India
29 April 2023: Bangalore based SJS Enterprises Leading Manufacturers of Indl. Stickers for Automotive Industry has announced that it has acquired 90.1% stake in Walter Pack Automotive Products India (P) Ltd. (WPI) for a total cash consideration of Rs 239.3 crore. As per the deal, SJS will acquire the entire 85.0% stake from Walter Pack Spain. Additionally, it will also acquire a 5.1% stake from Indian promoter and founder Roy Mathew, who will continue to own a 9.9% stake and will continue to lead the business.
The total upfront consideration to be paid at closing would be Rs.229.8 crore, and the balance would be paid over the next 18 months. SJS expects to close the acquisition in next 5-6 weeks.
SJS boasts that its April 2021 acquisition of Exotech, its chrome plating subsidiary has witnessed revenue doubling two times along with with substantial margin expansion. With recent acquisition of WPI, SJS has decided to acquire a significantly larger, higher margin business with strong future growth potential, it added.
WPI, which is among the handful of companies in India dealing in advanced IMD, IMF, IML and IME technologies, providing a strong technological advantage. SJS has, as part of this transaction, signed a 3-year service & technology support agreement with Walter Pack Spain regarding the ongoing exchange of know-how.
K. A. Joseph, MD & Co-Founder, SJS Enterprises said, "WPI acquisition will enable SJS to reach next orbit of growth by further strengthening our position as a one stop aesthetics solutions provider".
Miguel Bernar Borda, Group CEO, Walter Pack Group, Spain said,"The agreement allows Walter Pack to establish a strategic alliance with SJS in India, while maintaining its business space in European and American markets, thanks to the Spanish company's industrial site in México."